Roboplate Automatic Number Plate Recognition (ANPR) CCTV & Software Solutions
Standalone ANPR CCTV Cameras No Software or NVR Required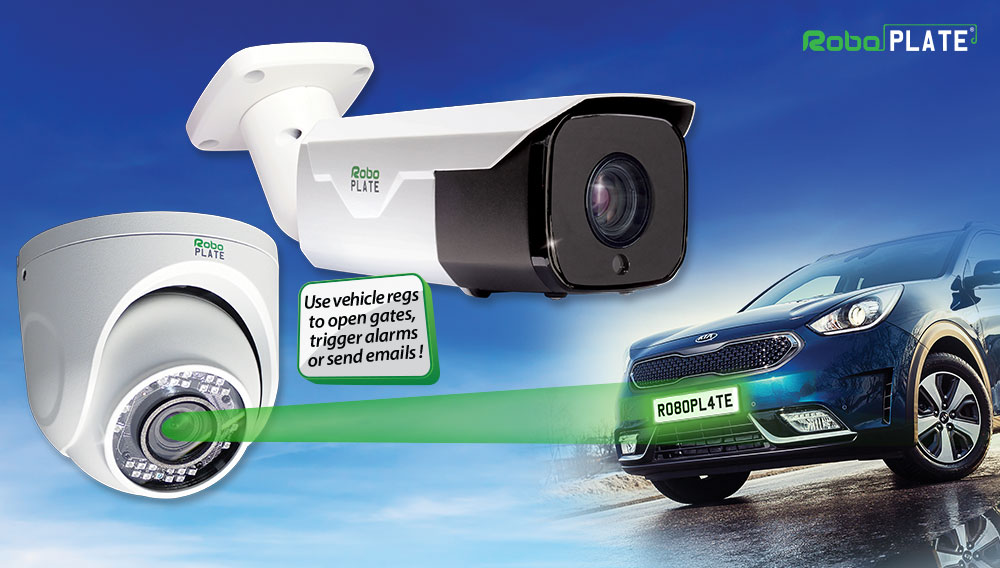 White List Match Triggers Built-In Relay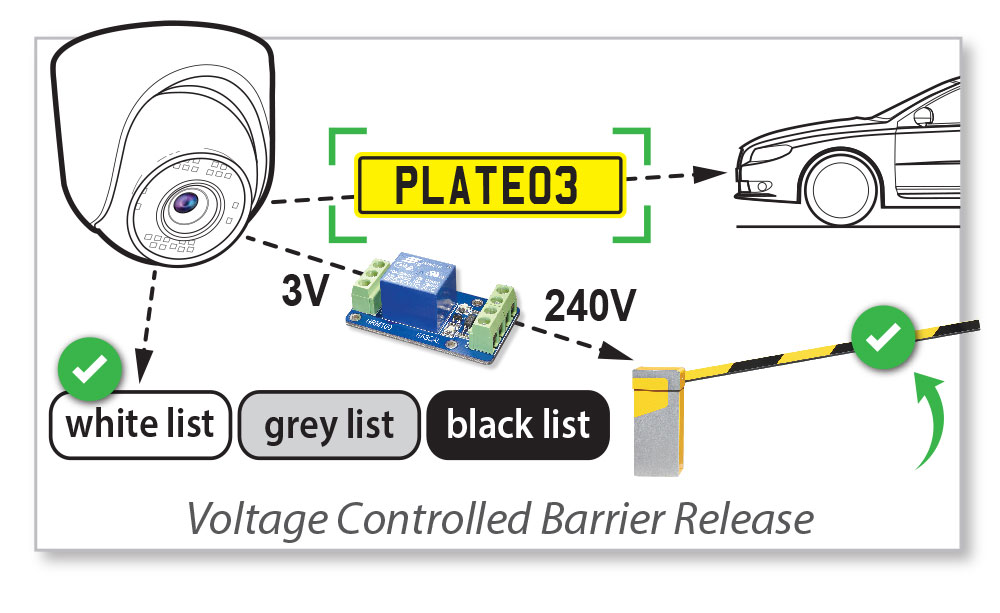 Black List Match Keeps Relay Closed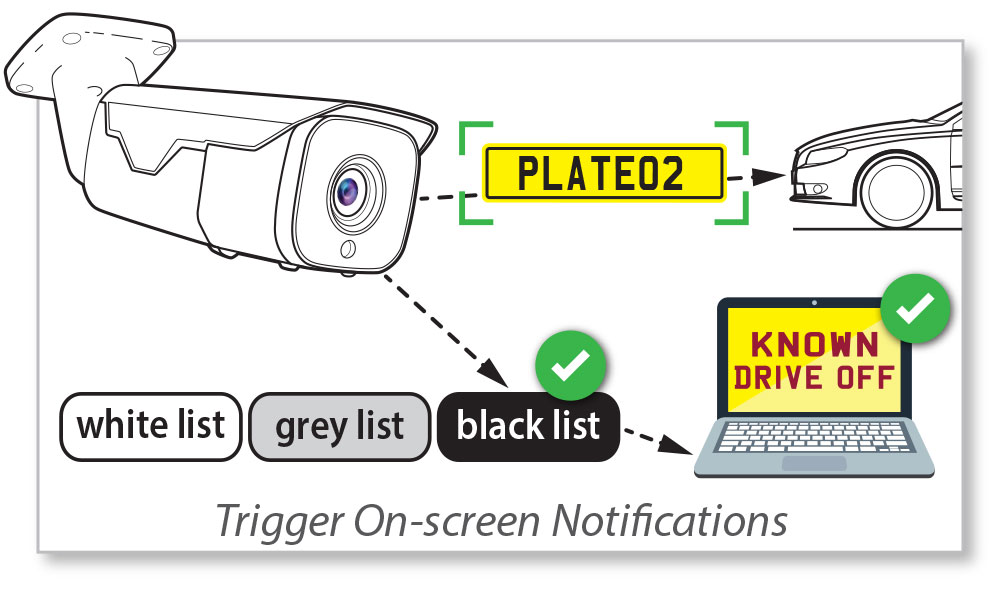 Email Notification of White or Black List Matches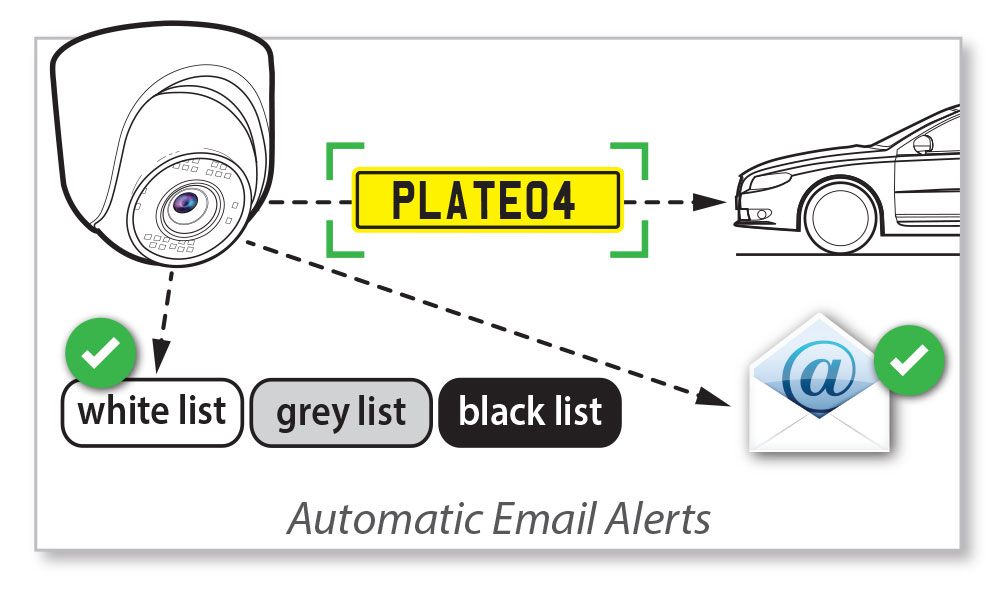 NETsend Controls over a LAN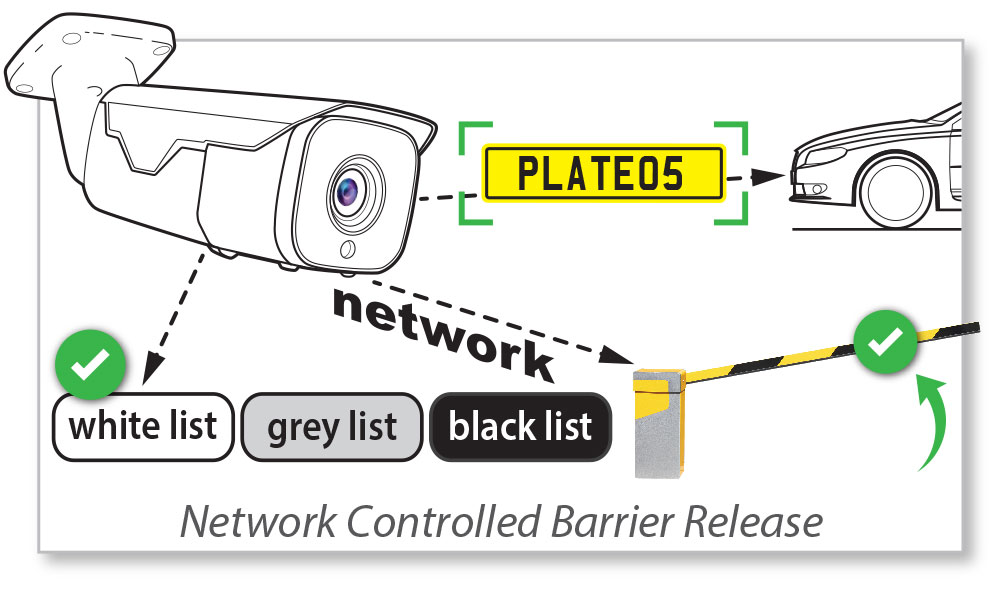 ... and much, much more
Alarm

Output

Roboplate cameras have a built in 3.3V TTL output relay to control compatible 3rd party devices. Great for traffic control applications.
Audio

Output

Upload messages directly to the camera for playing on detection of a list match.
RS485

Output

Send RS485 commands to devices such as a PTZ camera or the MP3 message player VoiceOFF.
Email

Alerts

Receive an email notification with image to your phone or desktop on a successful database match.
SD Card

Storage

For easy storage and management of your list and data results.
FTP

Upload

RoboPlate free FTP upload software lets you save all your ANPR matches to the cloud.
Camera Features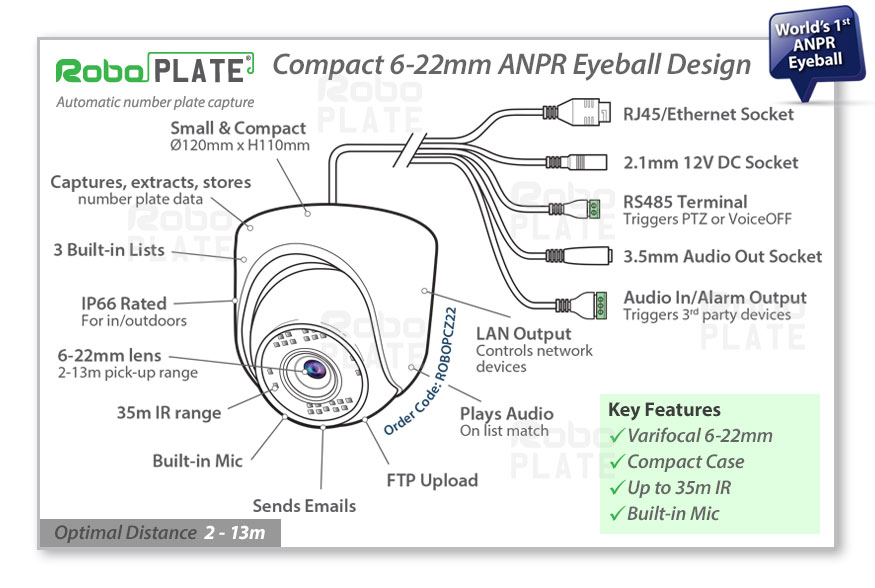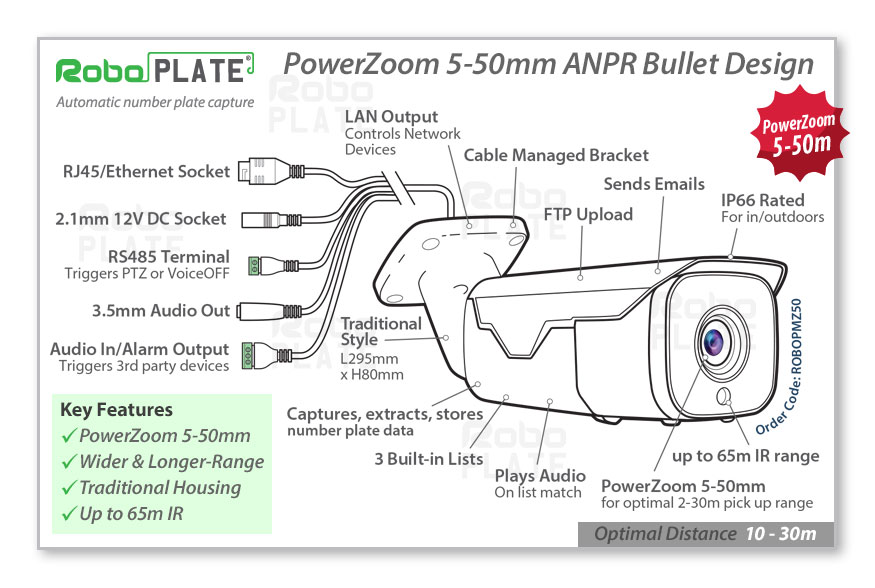 Ideal Camera Positioning (Vertical)
Best results are achieved when camera viewing angles are as small as possible (under 30°) horizontally or vertically. Beyond this other factors quickly come into play such as poor light, dirty number plates etc.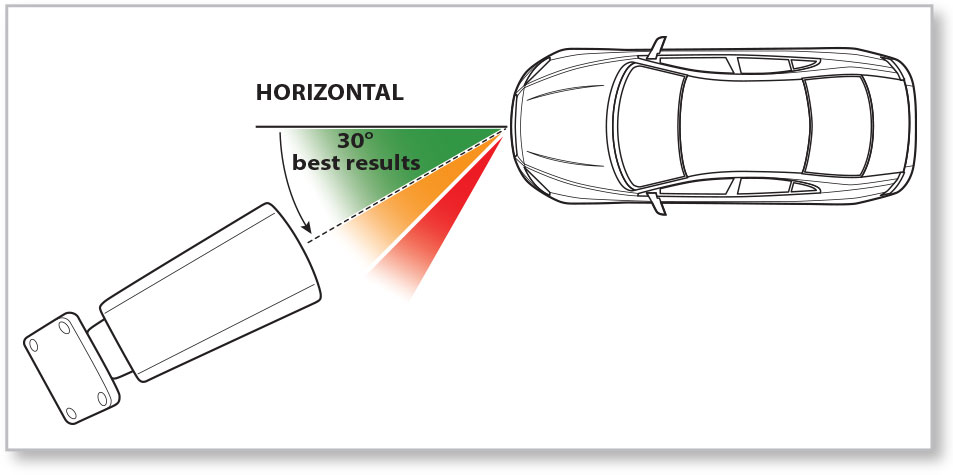 Ideal Camera Positioning (Horizontal)
Ideally for best results you will want to capture the vehicle head on. You'll need to bear this in mind if the approach to site is usually by a hard right or left turn. If this is the case ask the client to consider creating a funnel or speed inhibitor to create a more effective scenario.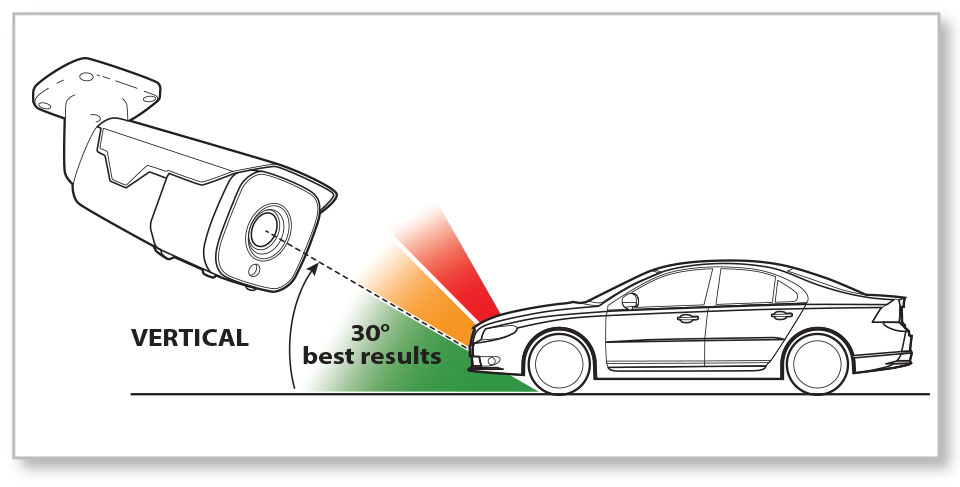 Technical Specification
Resolution 2MP (1920 x 1080)
Built-in White/Grey/Black lists
Compression H.264 \ H.264
Day/Night Function Mechanical
(True Day/Night)
IR Illuminator Built-in
RJ45/Ethernet Socket
3.3V TTL Built-in Alarm Outputs 1 (Screw Terminal)
1 Audio Input (Screw Terminal)
1 Audio Output (3.5mm Audio Socket)
Network Connection NetSend LAN Triggers
ONVIF Compatible
Protocols: TCP/IP, HTTP, DHCP, DNS, DDNS
RTSP, SMTP, NTP, UpnP, FTP
User Logins 5 Max (Simultaneous)
RS485 Output Screw Terminals
Wide Dynamic Range
Dual Voltage 12V DC / PoE (48V)
Consumption 500mA
IP66 for External Use
A Great British CCTV Brand